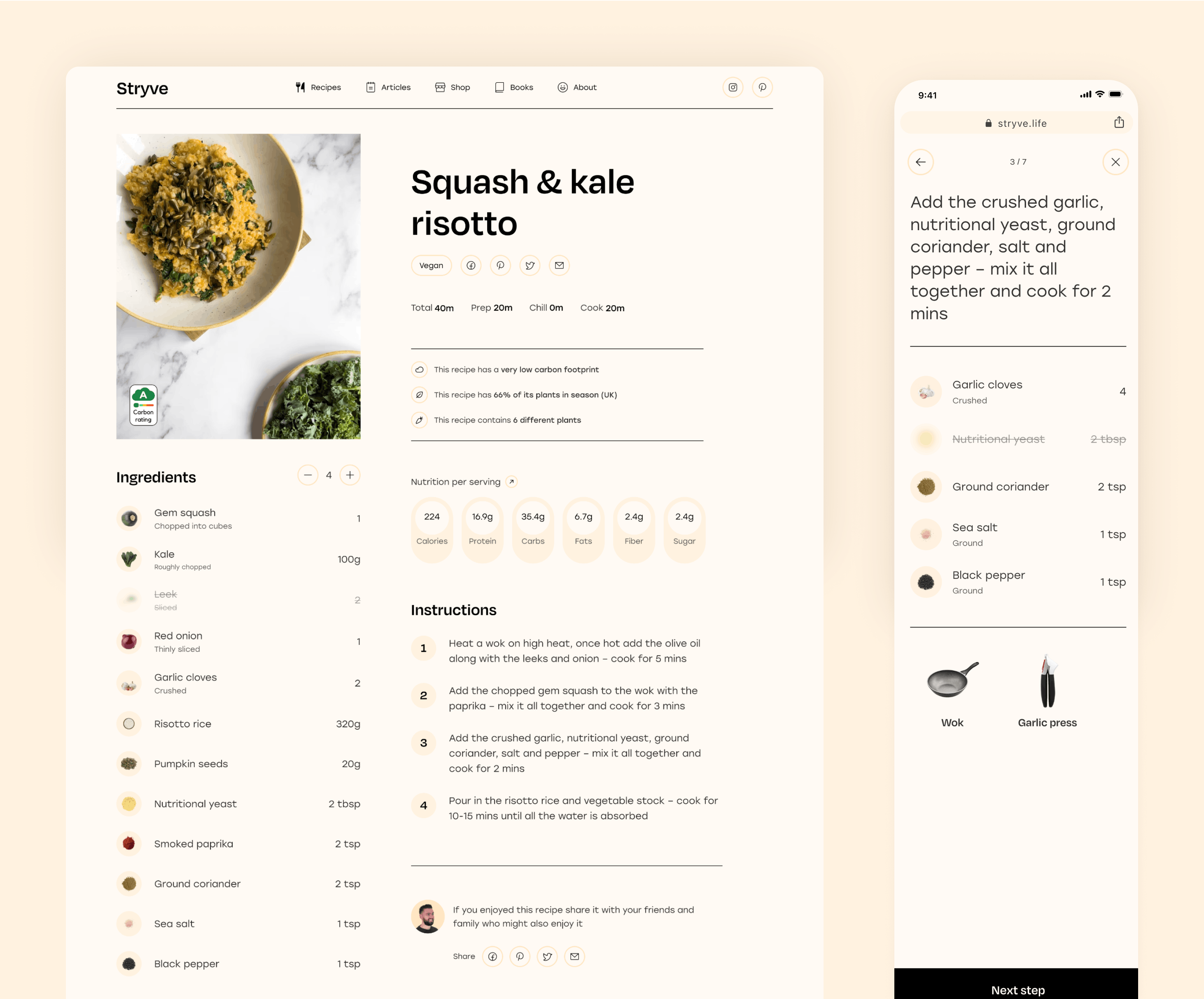 Stryve
Stryve was designed to help people reduce their carbon footprint through cooking. The site includes a cooking mode to simplify the cooking process, carbon rating badges, estimated emissions, and more.
As a new project, Stryve was approached with the Minimum Viable Product (MPV) in mind.
The goal was to build and launch the essentials first, continually add new content, slowly build an audience and implement new features as they were required.
It meant having a clear vision and getting the foundation right – because, without it, the project would've started to show cracks as it began to scale.
A lot of thought went into ways to reduce the time required for adding content – either by taking care of it at a code level or building up a library of reusable information in the CMS which could be updated in one place.
For example;
Ingredient: contains nutritional information for that single ingredient and when added to a recipe, the total calories, protein, carbs etc. will automatically be calculated from the selected ingredients
Product: a product is used in multiple places – as a utensil on a recipe, as a product on the shop page and as a feature in a blog review. The product contains a lot of unique information which is pulled from this single source, so if something ever needed changing, it just needs to be changed in one place